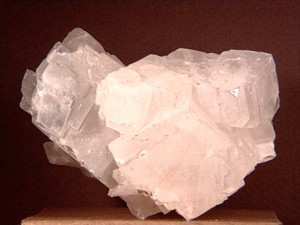 Taking time out and trying not to feel too guilty about it? Well magnesite will put you in the right frame of mind! Magnesite brings a peace to meditation and relaxation.
Placed on the third eye, this stone enhances visualisation and imagery. It stimulates heartfelt love, including love for the self (to help stop giving yourself a hard time whilst relaxing) but is also necessary before you can embrace love from other people.
It can also be very helpful in the practise of unconditional love in situations where relationships with other people are difficult because of their behaviour or addictions. It helps you to feel centered, standing by placidly and allowing the other person to be totally who they are without requiring them to change or being affected yourself in any way by their difficulties.
Magnesite helps to recognise unconscious thoughts and feelings and to explore the reason for these, taking you back into the past if necessary. It induces a positive life attitude and helps egotistical people to take a back seat and teaches how to listen attentively to others. It also brings a calming effect to the emotions, promoting tolerance for emotional stress. It supports people who are nervous and fearful and helps them to overcome irritability and intolerance.
Magnesite contains high levels of magnesium and aids its absorption into the body. It detoxifies and neutralises body odour, acts as an antispasmodic and muscle relaxant and treats menstrual, stomach, intestinal and vascular cramps. It also relieves pain from gall bladder and kidney stones.3026
This amazing crystal treats bone and teeth disorders and prevents epilepsy. It relieves headaches, especially migraines and slows blood clotting. It also speeds up fat metabolism and disperses cholesterol, preventing arteriosclerosis and angina. It is a useful preventative for heart disease. It balances body temperature, lessening fever and chills.
You can carry a small one around with you in your pocket or sleep with it next to your bed and feel the world of difference in how you feel about yourself and how you react to others. It will make letting go and relaxing an easy thing to do!